Mr Sathya Kumar A
Data Analyst, JPRI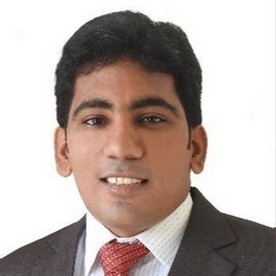 Mr. Sathya Kumar A has over 8 years of experience in Crash Investigation and accident reconstruction. He has conducted in-depth crash investigation for RASSI, and for various OEMs and insurance companies. He was also involved in capacity building on crash investigation and data collection to police officers, OEMs and suppliers, insurance companies, individuals and young budding engineers. He has been instrumental in developing awareness among the public and corporates alike about road safety and its significance.
Mr. Sathya Kumar A has expanded his crash investigation skills to motor vehicle fire investigation after acquiring a training from US experts on motor vehicle fires. Now, he conducts forensic fire investigation for motor vehicle fire claim cases from insurance companies to identify the cause/source of fire.
Mr. Sathya Kumar A is also showing interest towards data analytics and currently he is designated as Data Analyst and supporting data analytics team in JPRI.